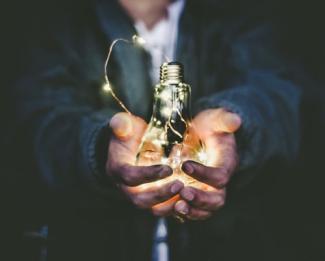 John Scott - Cyber Security & Cyber Emotions
We are off to a pretty good start in 2015 if you are in equities and especially international equity exposure. Thank you for your confidence in Cedrus and SEI to manage risk in these asset classes. You are being rewarded for that. The major themes for predicting the rise of the U.S. dollar versus other currencies we put forth early in 2014 has definitely proven to be real. This continues to be a source of new capital in the U.S. that, in our view, is the driver behind the eye-opening returns in stocks and real estate. We have no reason to believe that this trend is over yet. In our view, it supersedes any other headwinds the media seems to be incorrectly focused on, as they have been the past two years.

Related to this, and because we all now seem to get the majority of our information from websites and apps (let's call it "cyber stuff"), there are a couple of major developments worth noting. One can help you … a lot, and one might hurt you!

The first topic is Cyber Security. SEI and other major financial firms are being forced into the next generation of fraud protection. It seems the major focus of late is on bad guys hacking into client and consumer emails and faxes. Our firms have state-of-the-art firewalls, multiple password protections, and encryption protections to fight these folks off. The area where the problems lie is the lack of similar protections from your personal email servers, computers, PDAs, and fax machines. And the bad guys know it! Obviously, it is economically impossible for you to build all the software and hardware systems needed to protect yourself. But the game is that the fraudsters are finding ways of intercepting emails and faxes to steal your personal information and even pre-populated forms required for distributions from your accounts. Then altering them to direct funds to other checking accounts they control!

Know that at Cedrus we have begun an aggressive project to develop a cyber-fraud protection program for our clients. In essence, the lion's shares of these new policies we now have are not only to protect you, but also attempt to fill the aforementioned gap in your home and mobile devices. What follows below are some examples of what you will experience when requesting distributions going forward..

Our primary goal is to arrange "standing instructions" of where to send your distributions, thus eliminating the need for a new form every time you request funds. Obviously then there is not a form being passed over the wires for anyone to grab. Look for the Cedrus team to reach out to you to take on this endeavor as it is the BEST line of defense in our view.

Start to expect Cedrus to ask security questions to prove your identity if you call by phone for distributions, or request a wire or ACH to an account NOT in the standing instructions. This is an added layer by us to identify and manage high risk situations.
You can also now expect follow up phone calls to verify all email requests for funds to again just make sure it is YOU making the request.

Lastly, you may have noticed that as of late, anytime we send you an email initiated from Cedrus that, in our view, contains critical personal information like account numbers, birthdates, etc., we will do so using a hyper-encrypted email system called "Send Secure". Once we send you an R-Post email, you can just simply respond to it and the encryption is automatically applied to your return email. Easy to use and fraud protected, for you, by us.

Another suggestion, without you spending an arm and a leg building a protected enterprise server like we have, is to choose a personal email vendor that has a "two-step" verification process . This small added step can decrease the odds of fraud three-to-four fold. Also, be very active in changing passwords. The financial firms we work with like eMoney WMS and SEI are requiring us to change our passwords monthly. It's a huge memory challenge but worth it to protect our valued clients.

Know that we have never had a fraud incident at Cedrus and are just being vigilant about keeping it that way. I hope you find all this to be somewhat comforting and not frightening. We are up for the battle and just asking you to join in.

The second topic I want to cover here is Cyber Emotions! As you may already know, one of the more interesting things in my life is how over the past 30 years I have experienced our clients' reactions to media and the ever-growing sources for information. My generation and those of you with a few years on me are the "test tube babies" for this radical transformation of seeking once reliable facts from newspapers and our trusted TV news anchors to the new cyber frontier! The young folks laugh at us because they would never seek facts from newsprint or TV. We are the test market!

I have written many white papers while at Cedrus over the past 6 years outlining these transition pains. See www.cedrusfinancial.com and click the "Media" tab at the top to read past articles. But there is a really fascinating new attitude I have never seen before being communicated to me, well…by you! I think this is marking a change.

For my entire career, I have watched in horror as investors follow the predictable patterns for trying to time the markets, making highly personal and emotional decisions (that's the problem), resulting in late entry in to bull markets and fear selling AFTER markets have already bottomed. As you should be acutely aware, the internet and cyber information world has proliferated at mind-bending speed, so the dynamics above have exponentially and predictably followed. 

What has me curious today is that for the first time ever in my career, as the stock market is making new highs, people are actually asking me when are we going to jump out? Think about that for a minute. It is a 180 degree emotion to what has been in the past. Let's examine this two ways. First, The stock market crash of 1987? People actually took their own lives that day… crazy! They thought it was all over. What an emotional decision that was! The DOW hit a high of 2750 in the summer of 1987, then "crashed' to 1900 on "Black Monday". Then it rebounded from most of its losses by year end and of course today the DOW is over 18,000 as of this writing. Now it is quickly approaching a 10-fold growth from the bottom in 1987, in less than 30 years. That's a pretty darn good return folks. At least can we all agree it was a foolish mistake to sell out or kill yourself! Man, talk about missing the mark and having to explain yourself in heaven.

So I guess this is "Cyber Battle Year", both emotionally and strategically. Rest assured SEI and Cedrus are staying out front on your behalf, identifying new techniques and threats, and aggressively implementing both technical and procedural solutions to win the war. Again our team is aligned and available to support you on this, so please reach out if you want to chat or get some advice. Our goal is contentment and it appears cyber victory is now part of that. 
 
Thank you heartedly for your business and trust,